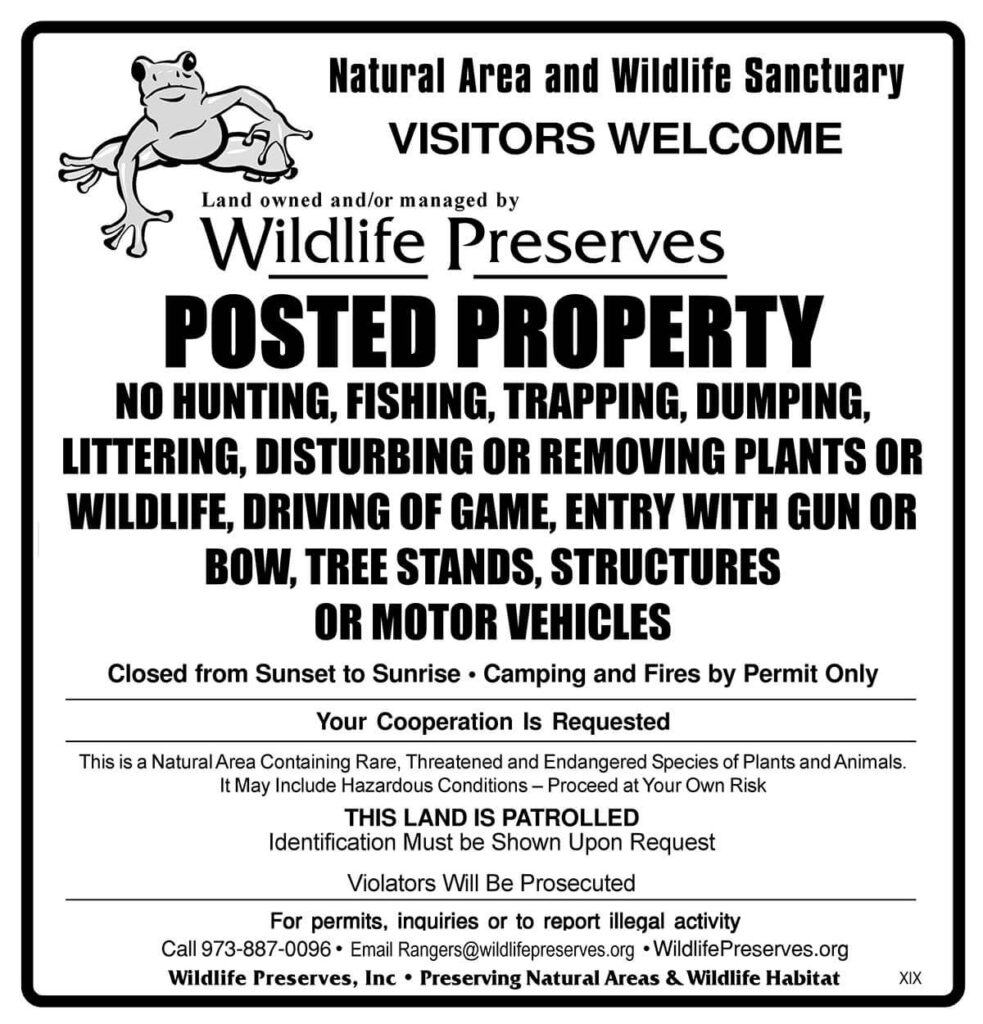 Off-Road Motor Vehicles are Prohibited
Wildlife Preserves has increased enforcement against illegal activities on its wildlife sanctuaries. It monitors ATV trails with wildlife rangers and trail cameras set up that transmit real-time videos of vehicular traffic.
Anyone seen riding ATVs will be pursued and anyone caught on camera, will be reported to the police and charged with Motor Vehicle violation N.J.S.A 39:3C-18 and criminal Defiant Trespass— N.J.S.A. 2C:18-3b and prosecuted to the fullest extent of the law.